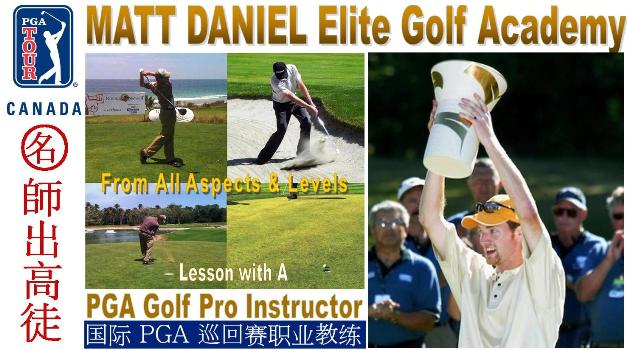 Matt Daniel played 17 years of International PGA Tour golf around the world. He is also the highest ranked Canadian teaching professional on the official world golf rankings. He has more than 15 years of extensive experience in successful teaching and training. We offer golf lessons and golf instruction to men, women and children (kids starting at 5 years old) in Vancouver, West Vancouver, North Vancouver, East Vancouver, Richmond, Burnaby, Tsawwassen, White Rock and surrounding area for golfers of all levels. Whether you are a golf beginner or experienced golfer and would like to seek breakthrough, or perfect your game for the next tournament, Matt Daniel would very happy to share with you his 25 points of success golf.
Our Philosophy
Our philosophy is to get the student to understand their own swing so they can become more successful playing competitive golf.
When we are playing in competition we don't have the luxury of thinking about our swing when we actually swing the club. It has to be a tension-free swing. I teach students how to simplify their swing so they can be comfortable in the pressure situations. They will be able to adapt to hitting any type of shot on the spot. As well, they will be able to instantly deal with, and recover from hitting bad shots.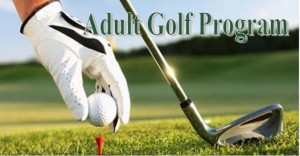 From All Aspects And Levels
Fundamental Evaluation
Full Swing
Iron Shot
Short Game – Chipping & Sand Play
Putting & Green Reading
Simplify and Understand WHY's of Your Swing
Visualization
Theory and Practice
Course Strategy
Physical & Mental Attitude
Proper State of Mind
Customer Reviews/Testimonials
View our clients' success stories for yourself and you'll see how we can improve your game.
The Best!!! The golf lesson that I really need! -John, Richmond, BC

North Vancouver, West Vancouver and Richmond Strong Professional Golf Coaching Instructors / Team
Matt Daniel – Academy Director/ Canadian PGA Tour Professional Player/World Class Professional Coach
Played golf since 9 years old. With his successful junior and college career, Matt became a professional golfer at the age of 21, participated in Canadian National and PGA Tour events. Matt won the TELUS Edmonton playoff championship and has many wins throughout his career. His profound knowledge, vast tour experience and over 15 years of successful teaching experience has enabled him to create a simple formula for tournament success. He is also a member of Richmond Sports Council promoting healthy choices through the game of golf in the community.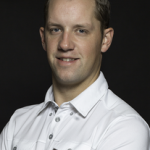 Jonathan Wiegner – PGA of Canada
Jonathan attended Camosun College and obtained a Professional Golf Management degree in 2007. He became a professional in 2009. His tournament competitiveness and love of the game of golf shines through when teaching a golf lesson. His current golf game is at a tour level. Jonathan's philosophy is anyone can learn this golf and can continue to enjoy it well into the golden years.
Professional Highlights
Won 2 Vancouver Golf Tour events in 2016
4 Top 5's on the Vancouver Golf Tour in 2016
Top 25 at PGA of Canada Assistants Championship in 2016
BCCAA Champion with Camosun College Chargers in 2007
Won 3 Junior tournaments in Manitoba, first win at age 13
Jeremy Paradis
Jeremy Paradis became a pro and played on PGA Tour Canada in 2008. With the experience of playing at a world class level, he's excited to have the opportunity to work with golfers of all levels and loves to share his experience and passion with you.
Professional Highlights
Won the BC Team Match play in 2015
BC Team Match play runner up in 2016
7 time champion on the Vancouver Golf Tour
Lowest tournament score 65
Lowest round score 62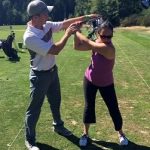 Mike Hobson – PGA of Canada
As a coach, Mike can help with any aspect of your golf game. It is rare to find this from an instructor.
Mike has travelled to find the best sports psychologists, personal trainers, swing coaches and nutritionists where he gained many valuable tools to help make this game easier and fun. He has a great passion for taking this knowledge and teaching Kids how to become great golfers and successful, happy people.
His greatest strength is the ability to connect with his students and help them through the ups and downs of learning. Mike looks forward to working with you to improve both your mental, physical and technical skills.
Professional Highlights
Mike finished 5th on the overall order of merit as a junior golfer in 2001
6th in the BC high School Championship
Won junior Club Championship
Won Twice in BC Amateur Tournaments in 2004
Turn pro in 2004, Five Times in the Top 10 position
Placed 4th in the Sunshine Coast Pro Am
Career best score 63
Academy Locations
Matt Daniel Elite Golf Academy provides multi-different locations (Richmond and North Vancouver) both outdoor and indoor practice facilities, Pitch & putt 9 hole and 18 hole golf courses, latest indoor leading technology golf simulation analysis system and training, and on course golf training and practice facilities.
Matt Daniel Indoor Studio is an athletic minded golf facility where a student will be able to efficiently learn how to swing a golf club as well as learn to play golf. We have a huge supply of training aids to connect other sports movements to golf. Our high level golf coaches are trained in many other sports. This allows our coaches to introduce your child to a variety of sports outside of golf. We have done extensive research to make the connection from these other sports to golf. Many athletic motions from a multitude of sports have incredible similarities.
At Matt Daniel's indoor facility we will explore a full realm of athletic motion and performance. Our coaches have all played world level tour golf.
Richmond Driving Range – Savage Creek
City of Richmond Pitch & Putt 9 Hole Golf Course
West Richmond Pitch & Putt 9 Hole Golf Course Map & score card
Richmond Mylora Sidaway Golf Course
Richmond Latest Technologies Indoor Training Facility
North Vancouver Takaya Golf Centre
Northlands Golf Course
Quilchena Golf and Country Club
TPI Certified with Degrees in Kinesiology or Exercise Science Training
Improving athletic ability
stability, balance and mobility
strength
rotational power
durable upper and lower body separation
flexibility

Learn and Play Golf With A PGA Golf Pro –

Capitalise On This Unique Opportunity