Online Top Golf Instruction / Video Lesson
Golfers can take advantages of our low cost, worldwide online golf instruction. We analyse, find your root problem and fix it. You will not be filled up with a technical lesson that will leave you flustered and actually needing more help to fix the previous lesson. Would you like someone drawing lines all over a video of your swing and then trying to implement that info on the course? Good luck.
There is almost always a root problem that is simple to understand and will fix the many symptoms you had. With 17 years of playing world class Tour golf, I will find your root problem and explain to you how to simplify your swing and your game.
If you want to improve your game quickly and at a minimal cost. How to trouble shoot your swing, improve your short game/iron play or hit your driver 20 yards further ….. We cover all aspects from beginner to elite players.
Putting your swing in a different position won't fix the problem if you don't know why you're doing it. Knowing our golf game is the biggest secret in golf. Every good touring player knows this!!! There is no shot I'm not familiar with. Send me a video on any part of the game and I'll explain how to, simply, execute it.
We offer 100% Money Back Guarantee within 30 days of payment on Online Golf Lessons.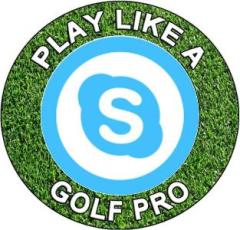 We also offer Phone/Skype Lesson which approximately 20 minutes in length.
Let's Get Started…..
1. Shoot a brief video of your golf swing, putting, chipping, or sand play etc whatever you're working on. If you don't have your swing already recorded, you can just fill out this form and upload videos later on.
2. Complete the form below. If you have not uploaded your video to youtube, send us your video through Wetransfer. Then go to Pro-Shop page where you complete checkout securely via PayPal.
3. Matt, Tour winning Pro / Top golf coach will evaluate your video. Within 48 hours receive an email with written and video lesson download from Wetransfer.