Latest Technologies State-Of-The-Art Practice Indoor Training Facility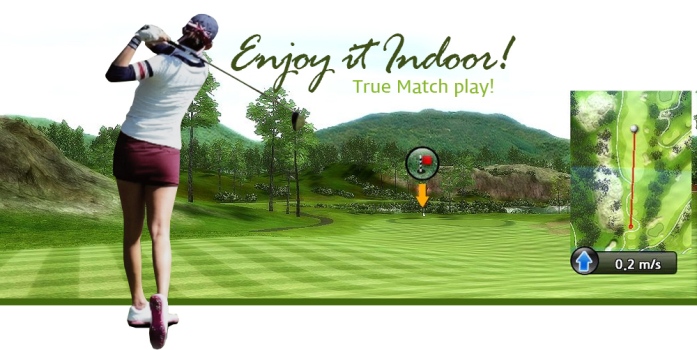 The system has the unique capability to measure all critical ball and club parameters including: ball speed, club speed, launch angle, club face angle, ball spin and spin axis at high accuracy. Integrated training and teaching tools help golfers improve their game. It covers driving ranges, chipping, putting and course playing game.
Complete golf instruction studio with a series of very accurate tools that provide students with detailed comprehensive and precise shot analysis, video swing analysis, swing dynamics, weight transfer and balance analysis. Each of these tools provides instant feedback and work together seamlessly from a single system.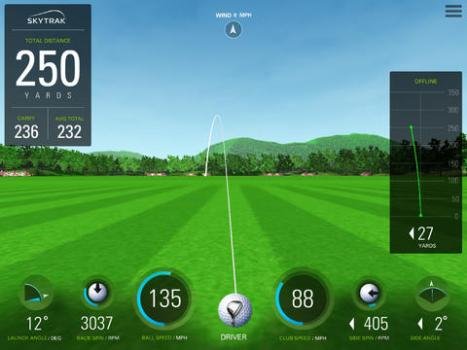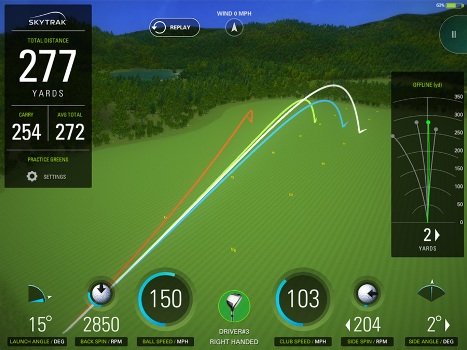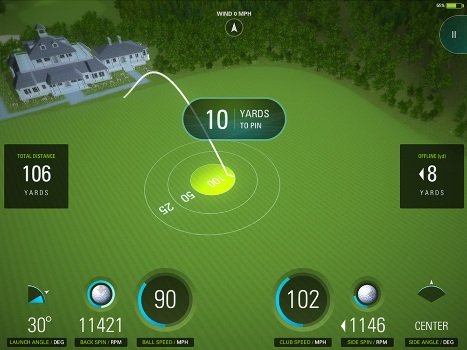 System Overview
The system utilizes 4 ultra-precision high speed cameras and accurately measures the spins of all the golf balls.
The system realizes all types of shots, like draw, fade, lob, chip, with its accurate measurement of golf ball's spins, launch angle, speed, and azimuth.
Golf ball's spins, directions and angles are measured when passing through the system's photo-taking area. And so, players may position their balls at any place within this photo-taking area.
Cameras are installed only on the ceiling, and more spaces are secured for the players, thus providing availabilities for both right and left-handed.
Ultra-Precision High Speed Camera
The system's camera sensors are totally advanced from old type sensors like infra-red or laser sensors which can only trace the orbits of golf balls.
Golf ball's stopping distance on the green is different from ball to ball depending on back spin of each ball.
The system provides accurate information for putting stroke by analyzing launch angle, direction and side spin of golf ball.
Full HD Screen
Full HD screen system fills up the sights of the players
The system's high definition graphics provides an actual feeling of playing golf to the players.
Driving Range
Practice ranges including: target ranges with selectable distances, chipping and putting greens. Drivers, fairway woods, utility clubs, long and short irons, wedges and putters can all be tested with confidence in the golf simulator environment.


Pitching/Putting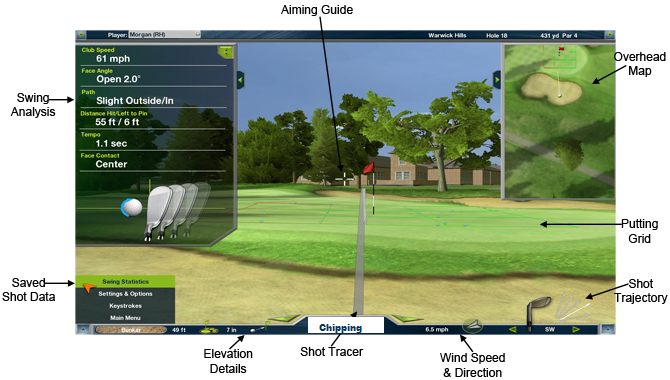 Feeling of Real Field Practice On Course Game
A series of exciting games, designed to build skills and provide hours of entertainment. Spectacular photo-realistic scenery displayed captures the true beauty of these renowned golf courses. Players can enjoy wild range of selections such as pebble beach, Augusta National, Morgan Creek and Mayfair Lake golf courses etc…..


3 Functional Systems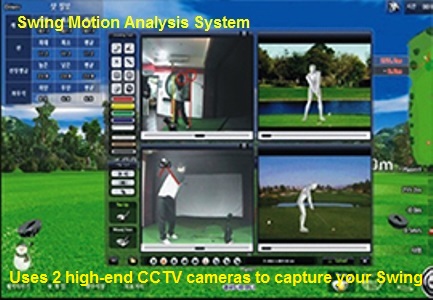 Call or Email Matt to experience the ultimate indoor golf experience!