Your Partner for Success – Play and Learn Golf With A PGA Tour Pro / Top Golf Coach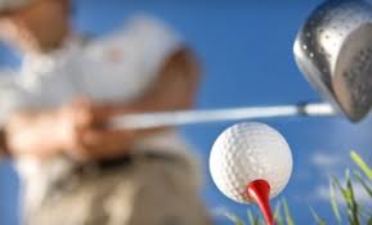 Regardless of your skill level or you're totally green, I will help you improve your swing and tailor a specific program as well as teach you tips and tricks to help improve your game.
The game of golf has many facets which make learning all the skills a great challenge. To learn golf with a playing lesson on the course is a great way to improve your understanding of the finer points of the game and how to evaluate and execute shots from direct, on-course experience gained with Matt. Talk with him, ask away and gain the thinking a Pro has about the actual playing of the game.
Those of us who constantly find ourselves hitting out of the woods, hazards, sand traps, or the rough may conclude that we need lessons. Whether it's putting, chipping or even just to better your swing on Wii golf; Matt Daniel will put the fun back into fun while you save money! Who knows? You may just get that hole-in-one that you've been shooting for sooner than you think!
Golf Lesson Highlights Compilation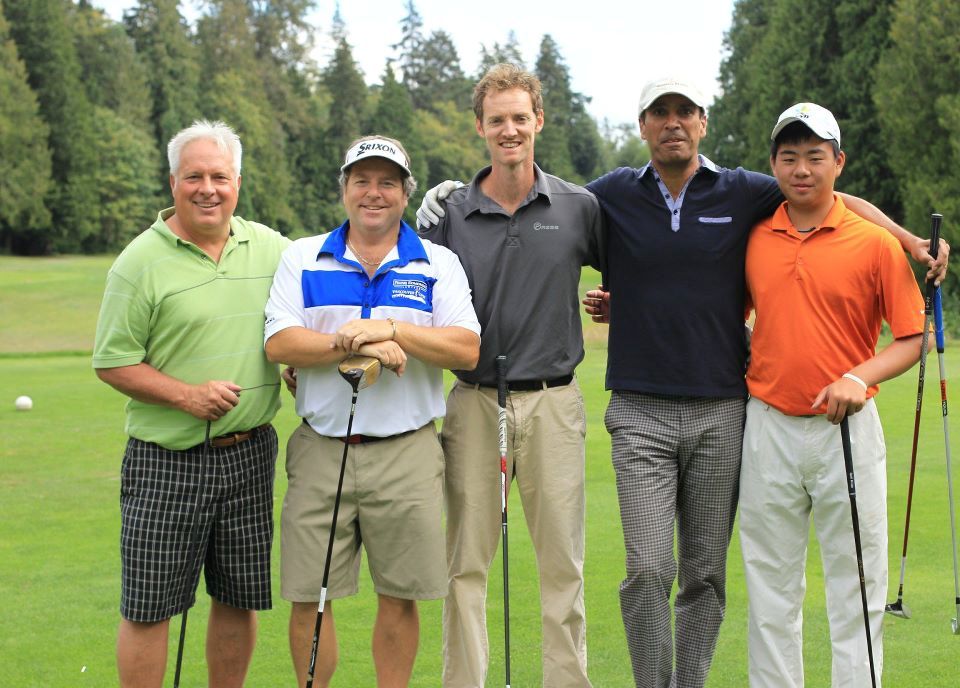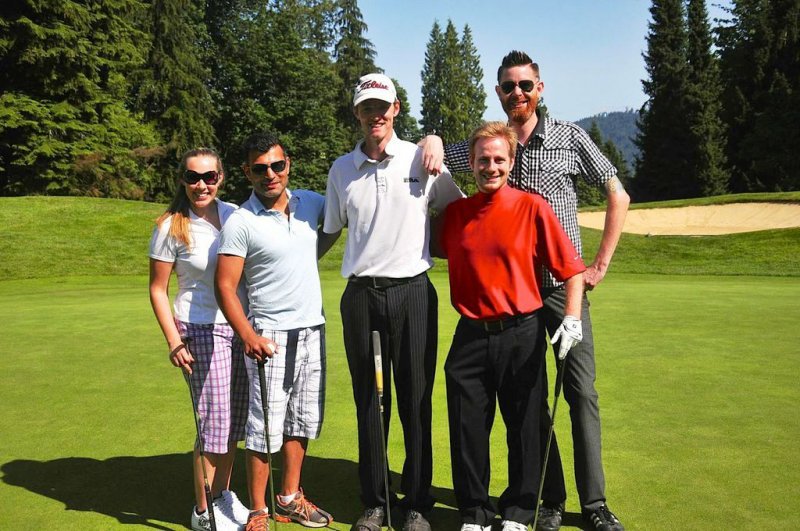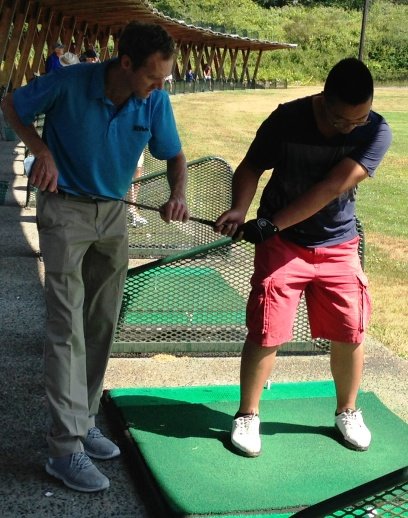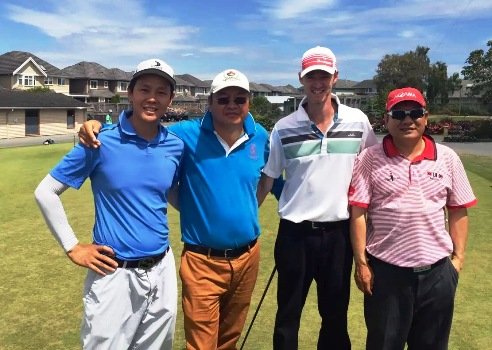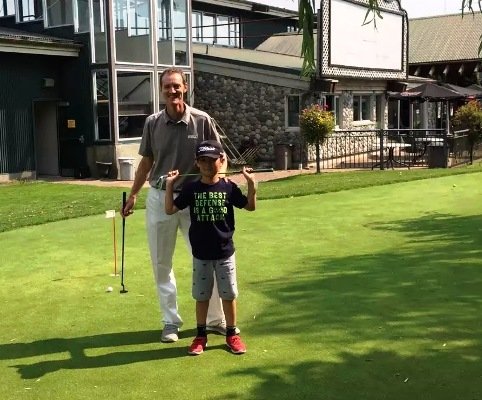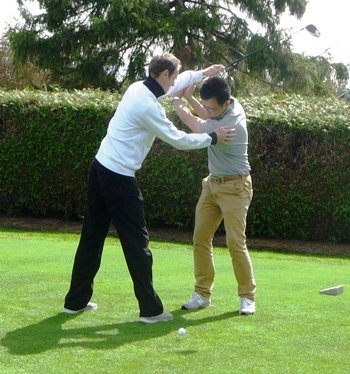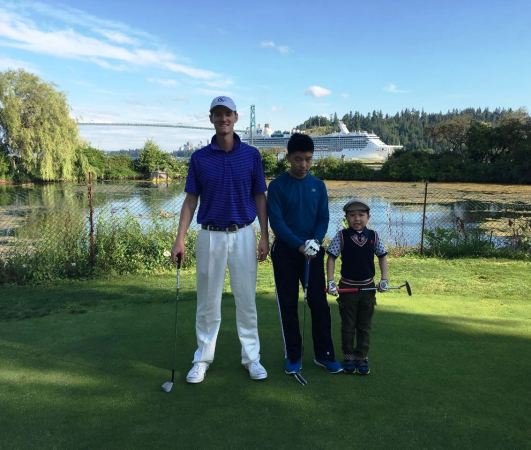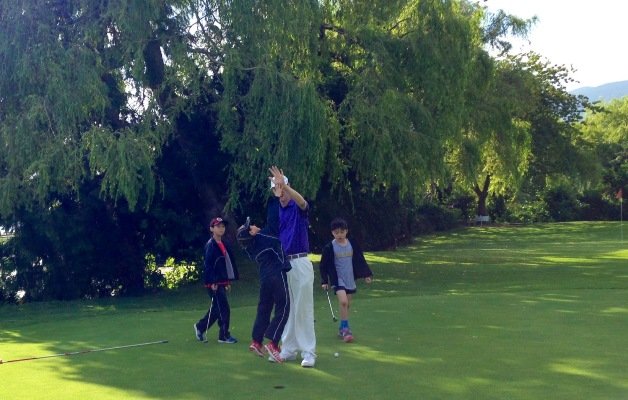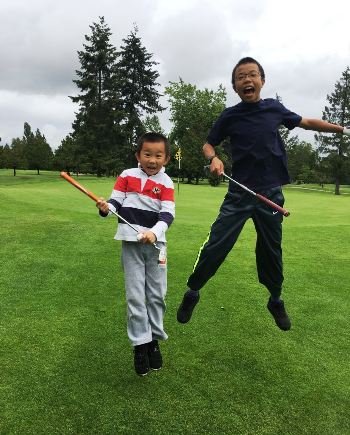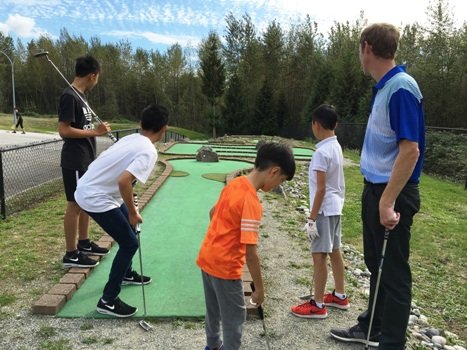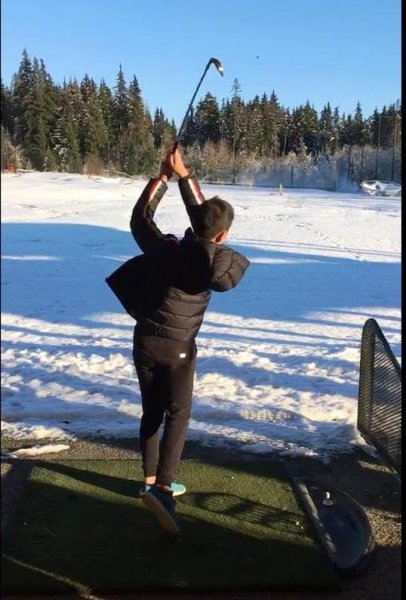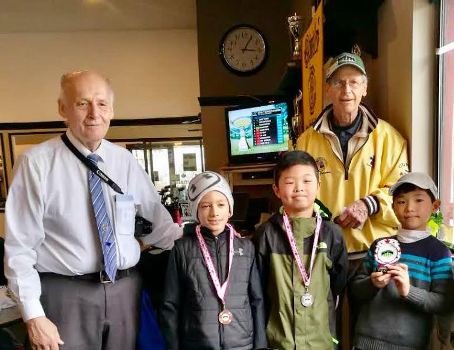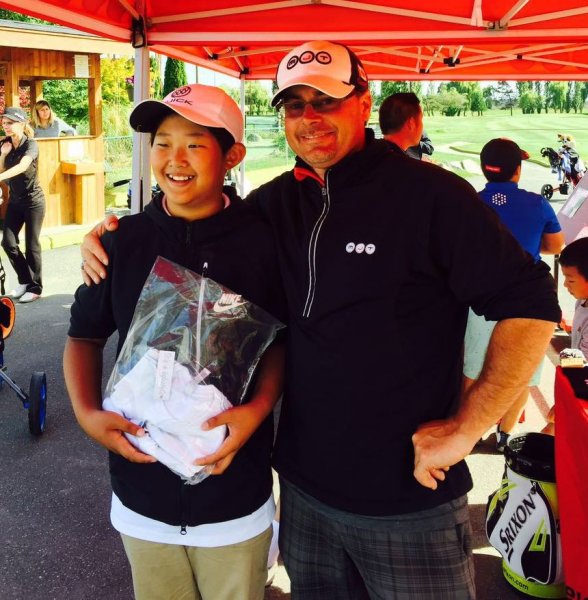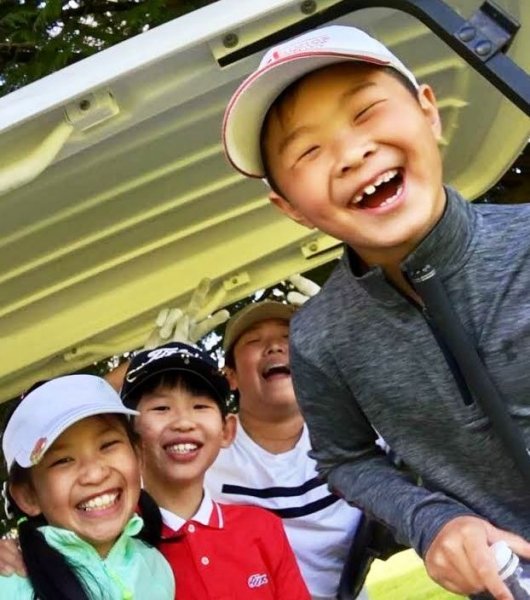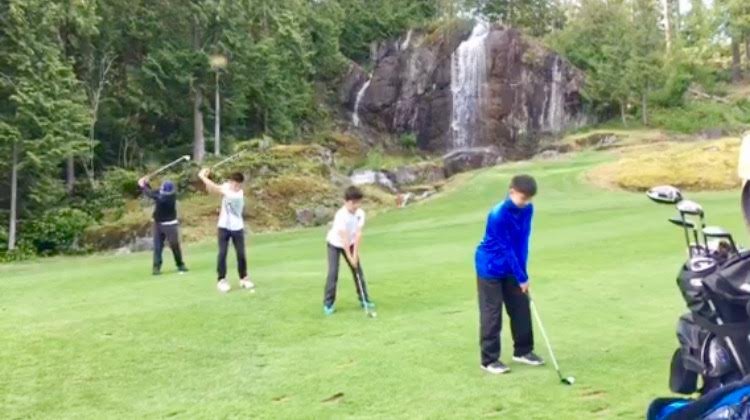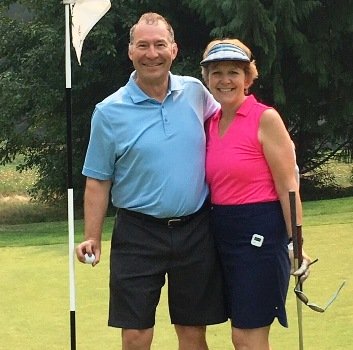 Golf Lesson at a Driving Range and a Playing Lesson On Course
A golf lesson can be offered in many ways. We can have a lesson at a driving range in the form of a private or group lesson. During both, you will learn swing and short game technique, how your equipment can work for you and how to practice properly for maximum efficiency on the course. When you and your instructor feel you have a basic understanding of executing your golf swing and short game (chipping, putting, etc) your instructor may offer playing lessons. A lesson on the driving range will consist of many ways to understand your golf swing. A lesson on the golf course not only enhances the understanding of your golf swing, but it will take you to the next level. This is usually why the majority of us take up the game: To Play Golf.
In Playing Lesson you will learn:
Shot selection
Club selection
Green reading
External factors (wind, rain, etc)
To hit any shot you encounter
Course management
Rules/etiquette
Relaxation
Confidence
The more Advanced / Elite Player may learn:
Managing emotions
Visualization
Focus
Pre and Post Shot routines
Tournament preparation
Swing control under pressure
Attitude
Other important factors for Tournament Players:
Personal relationships
Goal setting
Fitness
Nutrition
After the student has a playing lesson, they will generally have about a 50/50 mix of playing and driving range lessons. The best time to practice on your own is after a playing lesson. This way you can practice all the things that you experienced on the course.
Key Benefits of Playing with Your Pro:
Understanding Course Management & Course Conditions
Shot Evaluation and Club Selection
Success with Rough, Uphill, Downhill & Tight Lies
Playing and the Art of Scoring
The Physical and Mental Game
Golf Instruction Package Deals
Individual Private Lessons
One Hour Lesson $160.00 -$180.00 Full fundamental evaluation, all fundamentals of the golf swing will be looked at. Once we have a good fundamental base, we can look at other areas that may need attention. The focus is always on simplicity.

20 x 1 Hour Lessons $2800 – $3200.00 Swing and playing evaluation, full swing, chipping, putting and sand play are also looked at. (Instruction can be combined with on-course time)

100 x 1 Hour Lessons $12,000 – $14,000.00

The student gets access to Matt's elite program curriculum. Included is swing and short-game instruction, playing instruction, mind game instruction, tournament preparation and many other factors that are involved in successful golf.

(Instruction can be combined with on-course time)
Individual Group Lessons (Per Person)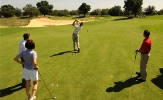 Bring your own group or come alone and we will create a group for you. A great way to meet other like-minded people.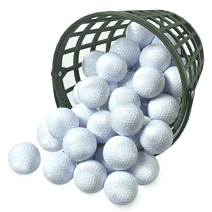 One bucket of 60 range balls per person is included for all Individual or Groups instruction sessions.
Free rental clubs are provided to facilitate non-equipped students.
On Course Playing Lessons (Per Person)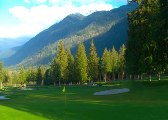 Our On Course Playing Lessons are ideal for a beginner, intermediate and more advanced player. You are given the opportunity to see how the pros you watch on T.V. navigate their way around the golf course. Unlimited instructions are offered throughout the round. For more information, Call or Email Matt to capitalize on this unique opportunity.
9 Holes On Course Playing
18 Holes On Course Playing
(Prices listed do not include 5% G.S.T.)
Please Note A full 24 hours notice is required for cancelling lesson bookings.
After School Junior Clinics / Program
Offering junior golfers the opportunity to learn the basic fundamentals of golf. This class promotes an enjoyable first-time golf experience for the young golfer starting the game.
Offer at 2 different locations, 10 classes per program. 6:1 Student to Instructor Ratio. $40 per session. Students are welcome to drop by.
Richmond Location: Every Mondays and Thursdays 3:30pm – 4:30pm
North Vancouver Location: Every Wednesdays and Fridays 4:30pm – 5:30pm
Elite Player Training (Become Champions in sport and life)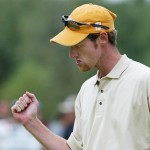 With over 14 years of competitive golf at the International level Matt has put together an outstanding program to develop elite players. To bring a player to the next level of their development they must widen their focus to the full spectrum of golf improvement. Some areas include self-confidence, self-talk, visualization, attitude, managing emotions, course strategy, pre and post shot routine, tournament preparation and many other factors. Matt has analysed and experienced all these things in chasing competitive golf. For example, in many instances, one can achieve much greater improvement by perfecting a solid pre-shot routine than by advancing swing technique. Matt has attributed his victory at the Edmonton Open with all the work he put into the many areas outside his physical game. Plan and book golf lessons online today.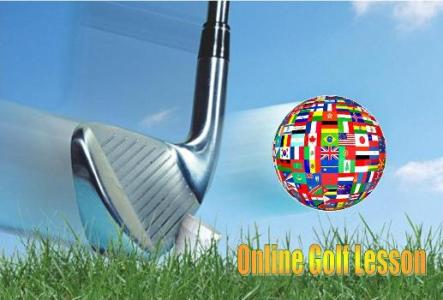 We also offer Low cost and efficient Online Golf Instruction / Lesson as well for your convenience. We analyse, find your root problem and fix it. 100% Money Back Guarantee – We're confident that your golf game will improve.